---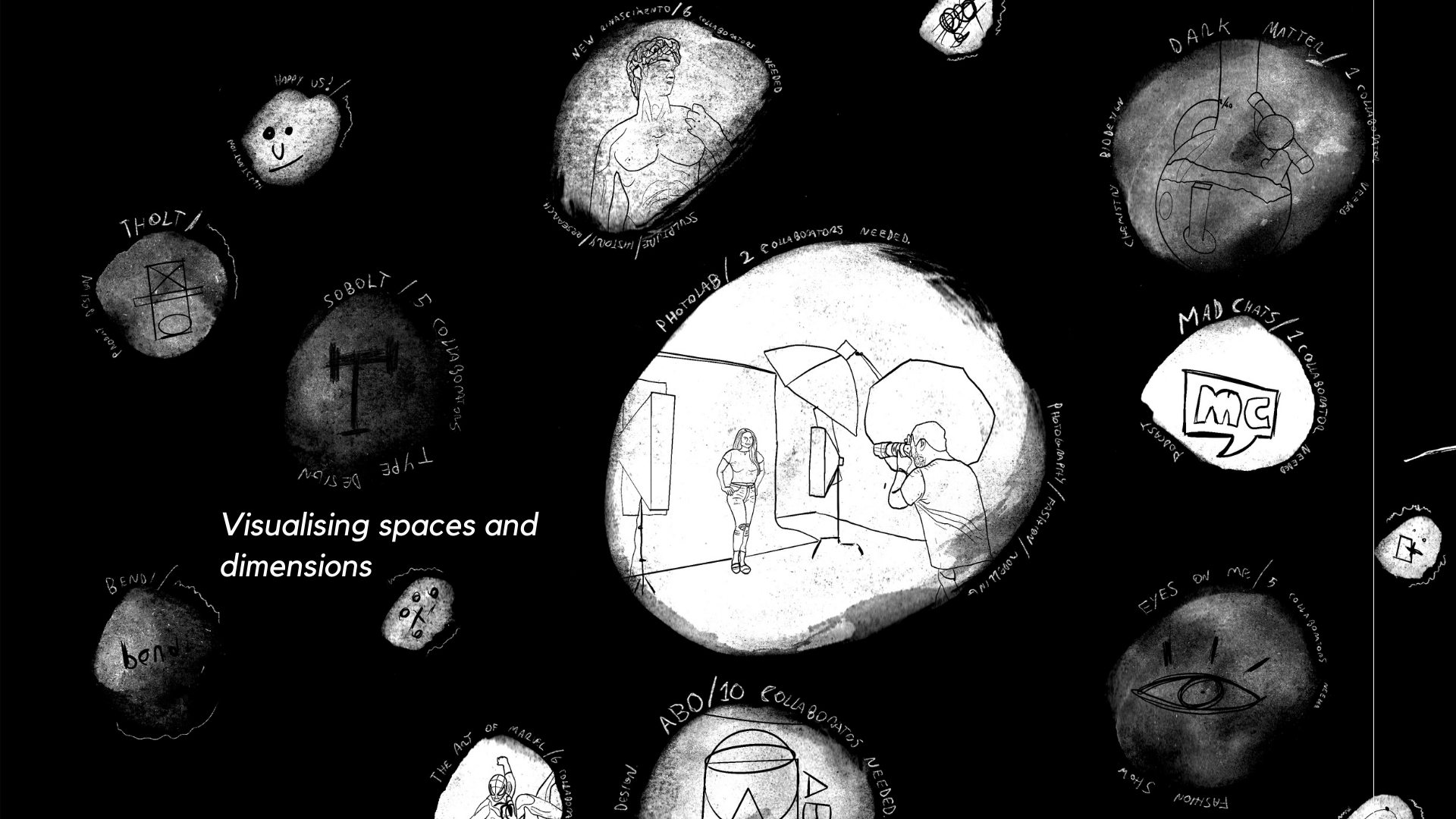 Kosmos

Brief:
Using Ravensbourne as a prototyping canvas. In doing so you will need to ask the following question: How can Ravensbourne as a creative technological university adopt 'platform thinking' as a means of promoting creative interactions?


What we did:
We have created Kosmos the platform that is built with users as it's core, that is focussed on fostering collaboration and get teams onboard to work together. Kosmos is the go-to platform that is helping students, professionals, staff and alumni to collaborate from the first day they get registered with Ravensbourne
University London.

Tools Used: Service Design, Value Mapping, Mapping the User Experience, Self-Reflection, Persona, Proposition Definition

---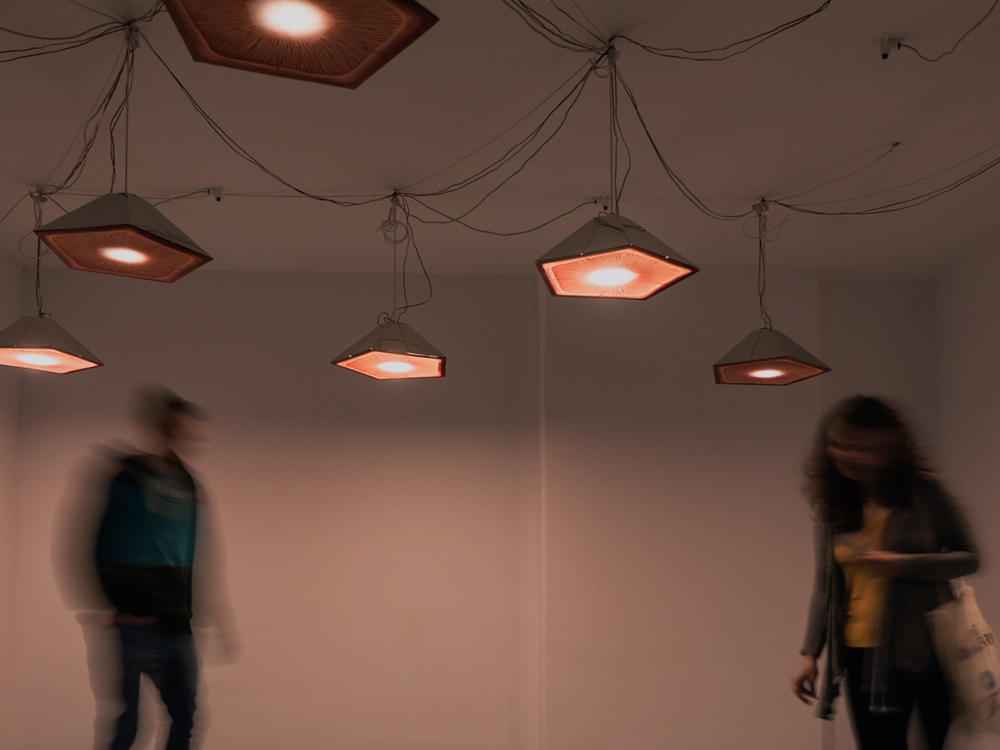 Fangai


Fangai is an interactive installation structured as a light & sound experience. It starts with a light fixture, as a pentagonal mushroom, designed with a Sengled interactive wireless audio speaker incorporated in a light bulb. The installation consists of 12 mushrooms, each of them generating light and sounds.

Fangai Instalation was developed for the artist Martin Balint and has been part of the Romanian Design Week 2016.

The soundscape is designed as an augmented interpretation of how the mushrooms' gills would sound if that could be possible to be perceived by the human ear. All the sounds are processed audio recordings of real objects that can produce repetitive sounds, like shuffled books, colanders, ventilators, griddles, etc. All the sounds are triggered by the visitors moving inside the installation. Every mushroom has multiple sounds played ran- domly, in order to create each time a new dynamic and organic soundscape.

The installation is a statement on how the new generations of daily objects can give birth to experiential languages.

Materials used: metal, printed fabric, Sengled interactive light bulbs/speakers, max MSP, ultra sonic sensors, automation, micro-controller Arduino, sound design
Design Skills: Product Design, Research, Project Management
Software: Rhinoceros 3D, Adobe Illustrator, Adobe InDesign


---
M Box

Public Space built in Istanbul, Turkey is a library in the city centre that invites everybody to enter, sit on a bench and read a book, or maybe just a few pages.

The pavilion offers the opportunity for the inhabitants and tourists to rest and escape in a story that offers some minutes of pure imagination.

"Our minds shape the spaces we live in and our spaces return us the favour" Steven Johnson, but our minds are shaped by the books we read, the feelings we endure in life, by the streets we walk every day, the food we eat and by the spiritual life that we develop in the early age of our lives.


Europe is the cradle of civilisation, and the Danube has created the biosphere necessary for the multicultural environments that exist in Romania and particularly in the Danube Delta.

We wanted to transform the image of the black and submerged forest into a light, that brings hope, joy and understanding. Our life is an island, and we navigate on it through storms and towards light.


Type: Public Space, Design and Build, Competition, Tutor, International Design Camp
Design Skills:Market Research, Product Design, Project Management
Software: Adobe Illustrator, Adobe InDesign, Rhinoceros 3D, Grasshopper











---

A couple of words of wisdom from some of my favourite designers and writers.
Viktor Frank concluded that in the last resort "everything can be taken from a man but one thing, the last of human freedoms—to choose one's attitude in any given set of circumstances."
( Richard Layard,
Happiness: Lessons from a New Science
)
TI
Most designers are not specialized in anything at all, and can't afford to be, because in a world of increasing specialization, the designer needs to be a generalist. It is easy for everyone, including designers, to overlook this, but it is at the heart of design as a process of potentially great social use. That potential is far from being realized"

(Caplan, 2005, p.15).

TI